Traditional Napa Cabbage Kimchi Recipe
Ingredients like garlic, ginger, and chili flakes combine with cabbage and radish to make the classic dish known as Kimchi.
Kimchi is a traditional Korean dish that dates back to over 3,000 years ago. It is a fermented dish that is usually comprised of cabbage, radish, garlic, salt, and a plethora of other ingredients we'll dive into later in this post. Ancient Koreans once used a variation of this recipe to enjoy the taste and nutrients of vegetables all winter long. Today there are hundreds of adaptations of this classic dish ranging from Korean cuisine to Mexican, American, and beyond.
Fermented foods like Kimchi are full of health benefits and probiotics. As Kimchi has gained global recognition, we have found that it is a great source of probiotics such as lactic acid bacteria which are linked with many health benefits. Harvard even noted that fermented foods have been linked to improved heart health as well as better digestion. In addition to these benefits, Kimchi is also a low calorie option to add into your diet, and this recipe will show you just how easy it is to make.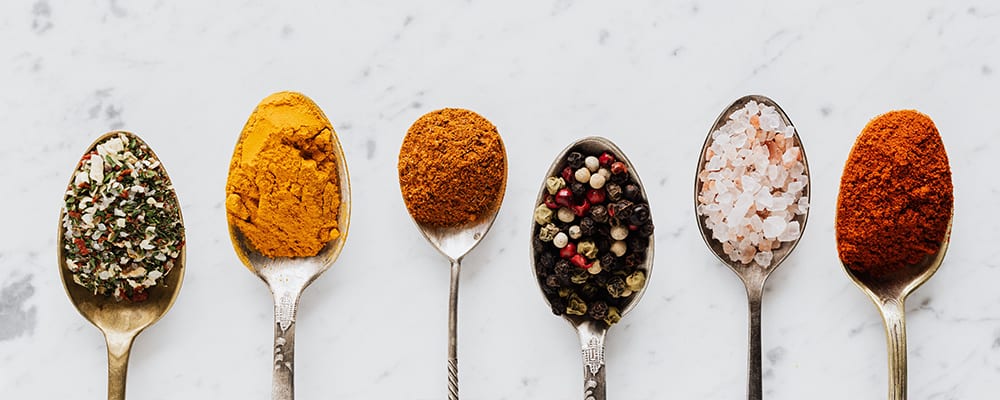 Lacto-Fermentation
Fermentation is the process by which bacteria and yeast consume sugars, digest them, and transform them into byproducts such as alcohol, organic acids, and gases. Although there are many different forms of fermentation, the one taking place in this recipe is lacto-fermentation. Lacto- fermentation is performed by a group of bacteria called lactic acid bacteria (LAB). This produces lactic acid, which is most famous for cheesemaking due to its ability to process lactose, aka milk sugar.
While making fermented foods like kimchi and sauerkraut, this process works because the vegetables are submerged in salt water. LAB is already present on all plant matter, especially those that grow close to the ground, which makes the fermentation process easy for all vegetables. This process also creates enzymes and vitamins that make nutrients more bio-available in your body. Lacto-fermentation has been around as long as humans have been preserving food and is the reason we have classics in global cuisines like sauerkraut, kimchi, sourdough, and so much more! Be sure to check out our other fermented food guides, like our traditional sauerkraut recipe.
INGREDIENTS
1 Head Napa Cabbage – Napa cabbage is a traditional choice for kimchi as its leaves are soft enough for a quick fermentation but can also hold up to longer fermentation for richer, tangier flavor. You can substitute green or red cabbage, cucumbers, radish cubes, carrots, or most vegetables, but you may want to adjust the fermentation time depending on the desired texture.
1 Small Daikon Radish, Julienned – Radish adds a nice crunch and varied texture. You can use any radish you'd like. Daikon radishes are a bit sweeter and yield their flavor to the kimchi spices beautifully.
1 Bunch Scallions, Chopped – Scallions add a vivid pop of color and a fresh, mild onion flavor
1.5 TBSP Salt – Salt provides the ideal environment for the lactic acid bacteria to thrive. Any non-iodized salt will work. Sea salt is ideal as the naturally occurring minerals nourish the microbes and boost fermentation.
1/4 Pear – Pear is added for balance. A little sweet, fresh pop goes a long way with the salty tangy kimchi.
1-2″ Knob Of Ginger, Roughly Chopped – Fresh ginger adds depth and spice. If you must, powdered will do, however, fresh is superior
1 Shallot, Cut Into Quarters – Shallot provides a rich onion flavor. The sharpness mellows as the fermentation progresses.
4 Cloves Garlic – Garlic helps form the paste and like the shallot, the raw garlic sharpness mellows out during the fermentation. If you must, powdered garlic is better than nothing.
2 TBSP Korean Chili Flakes (Gochugaru) – Gochugaru is arguably the most notable ingredient in kimchi. While you can substitute with red chili flakes or a mix of different chili powders, it's worth finding Gochugaru for that well-balanced, spicy rich flavor.
1 TSP Fish Sauce – Adds umami and depth. For vegan kimchi, you can substitute miso paste, soy sauce, or seaweed with similar results.
1 TSP Sugar – The sugar adds flavor balance but is generally optional.
Filtered Water – As needed to make sure the vegetables are submerged.
Airlocks

,

Airlocks

,

Airlocks & Stoppers

,

All Products

,

Bottles, Jars & Jugs

,

Bottling & Kegging

,

Caps & Lids

,

Equipment & Tools

,

Equipment & Tools

,

Fermentation Jars

,

Fermented Food Tools

,

Fermented Foods

,

Fermenters

,

Lids & Closures

,

Lids & Gaskets

,

Lids & Gaskets

,

Lids, Gaskets & Grommets

,

Mason Jar Fermentation

,

Mason Jars

,

Mason Jars

,

Mason Jars

,

Mason Jars Fermentation

,

Uncategorized

Airlock Lids

,

Airlocks & Stoppers

,

All Products

,

Bottles & Jars

,

Bottles, Jars & Jugs

,

Bottling & Kegging

,

Caps & Lids

,

Equipment & Tools

,

Equipment & Tools

,

Equipment & Tools

,

Fermentation Jars

,

Fermented Food Tools

,

Fermented Foods

,

Fermenters

,

Fermenters

,

Lids & Closures

,

Lids & Gaskets

,

Lids & Gaskets

,

Lids & Gaskets

,

Mason Jar Fermentation

,

Mason Jar Fermentation

,

Mason Jars

,

Mason Jars

,

Mason Jars

,

Mason Jars

,

Mason Jars Fermentation

,

Water Kefir Making

$

11.99

Airlock Lids

,

Airlocks

,

Airlocks & Stoppers

,

All Products

,

Bamboo Tamper

,

Bamboo Tampers

,

Bottles, Jars & Jugs

,

Bottling & Kegging

,

Caps & Lids

,

Equipment & Tools

,

Equipment & Tools

,

Fermentation Lids

,

Fermentation Weights

,

Fermentation Weights & Tampers

,

Fermented Food Kits

,

Fermented Food Tools

,

Fermented Foods

,

Fermenters

,

Glass Weights

,

Ingredients & Supplies

,

Ingredients & Supplies

,

Kits & Bundles

,

Kits & Bundles

,

Lids & Closures

,

Mason Jar Fermentation

,

Mason Jars

,

Mason Jars

,

Mason Jars Fermentation

,

Pickling & Fermented Food Ingredients

,

Pickling Kits

,

Spices & Salt

,

Tools & Accessories

,

Uncategorized

$

39.99

Airlock Lids

,

Airlocks

,

Airlocks

,

Airlocks

,

Airlocks & Stoppers

,

Airlocks & Stoppers

,

All Products

,

Bottles & Jars

,

Bottles, Jars & Jugs

,

Bottling & Kegging

,

Caps & Lids

,

Equipment & Tools

,

Equipment & Tools

,

Equipment & Tools

,

Fermentation Jars

,

Fermented Food Tools

,

Fermented Foods

,

Fermenters

,

Fermenters

,

Lids & Closures

,

Lids & Gaskets

,

Lids & Gaskets

,

Lids, Gaskets & Grommets

,

Mason Jar Fermentation

,

Mason Jar Fermentation

,

Mason Jars

,

Mason Jars

,

Mason Jars

,

Mason Jars

,

Mason Jars Fermentation

,

Uncategorized

,

Water Kefir Making

$

10.99