Fermented Pico De Gallo Recipe
The Secret: equal parts tomato, onion, and cilantro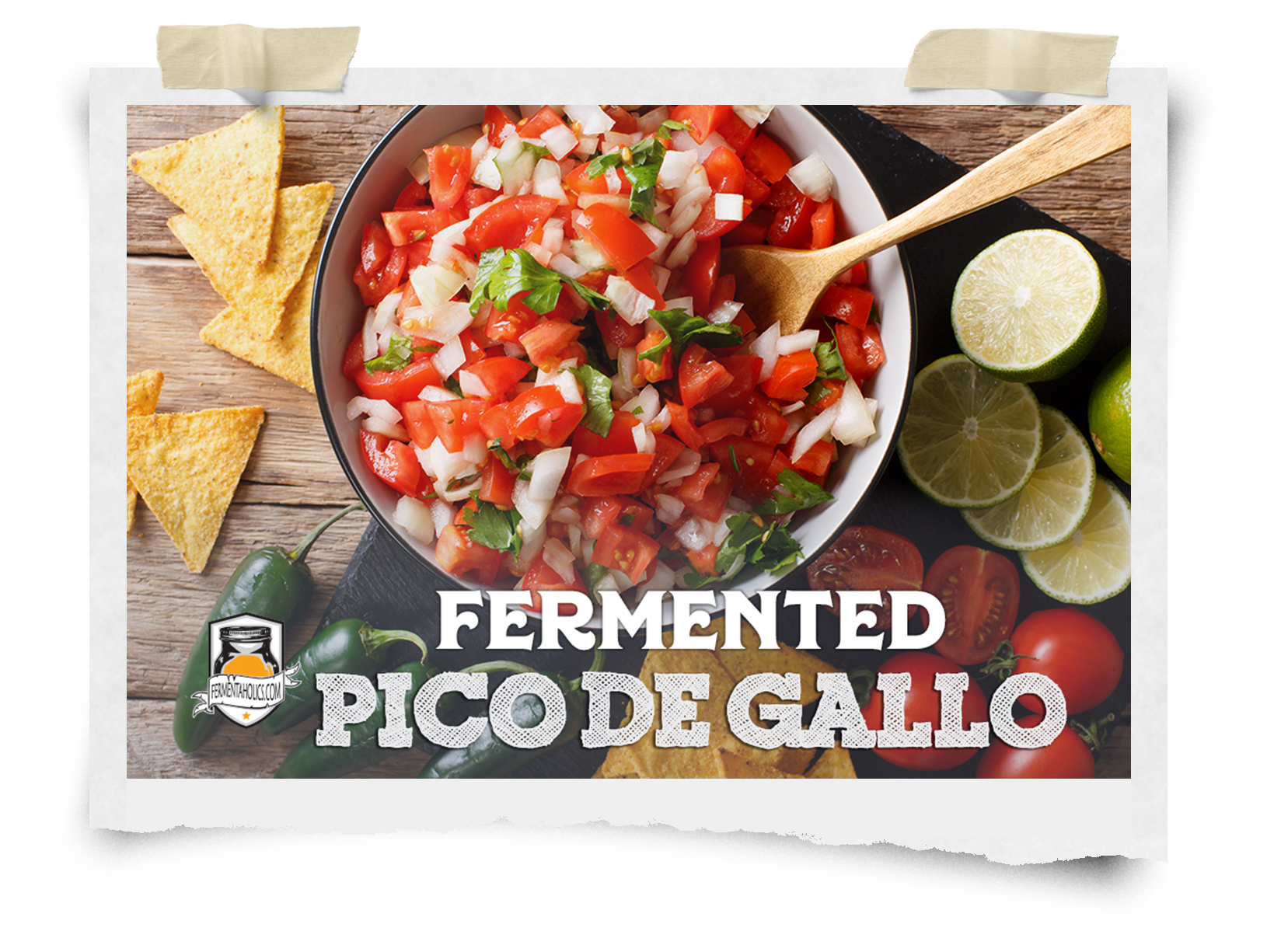 How to Make Fermented Pico de Gallo Hot Sauce Step-by-Step
Pico de gallo" is Spanish for "rooster's beak" and is a type of fresh salsa made with chopped tomatoes, onions, cilantro, lime juice, and chili peppers. In this recipe, we will ferment the pico de gallo instead of serving it fresh. This recipe is SO good and simple to put together; you have no excuse not to try it! :) Unless, of course, you hate pico de gallo. ^^Check out that color!! That's what I love to see when making pico because it only means one thing…
Equal parts tomato, onion, and cilantro.
And that's the secret to any good pico. From there, you can experiment with the texture and heat to hone in on your favorite way to enjoy it.
For me? I prefer to toss it all in my Vitamix and pretty much pulverize it. I like to leave a little bit of texture, enough to where you can barely recognize the ingredients. If you want to go this route, the only tip here is to add the onions first since they need the most choppage. Then pulse the blender, until everything is combined and chopped up to the same size.
While tomatoes, onions, and cilantro are the superstars here, they don't stand alone. In my house, jalapenos are a MUST. Not only are they spicy, but they also add a sweet component from the pepper, bringing in a nice balance.
My advice on jalapenos: BEFORE you toss in the whole pepper, taste it first. Just a little sliver to test the heat out. Jalapenos have vastly different personalities. They can range from mild like a green bell pepper to fire bomb like a habanero, giving no superficial indications of what to expect. If it turns out to be a lame one, still use it, but add some cayenne pepper to compensate.
Don't leave out the salt.
Remember, we are fermenting this pico, so you want to provide an environment to culture the good bacteria while keeping out the bad. Salt will do the trick. The bad bacteria can't survive in a salty environment, so you want to ensure you're not skimping out on the salt.