Lemon Lime Mint Kombucha Recipe
Tart, Sweet, Sour, and Cooling, Lemon Lime Mint Kombucha is Sure to Satisfy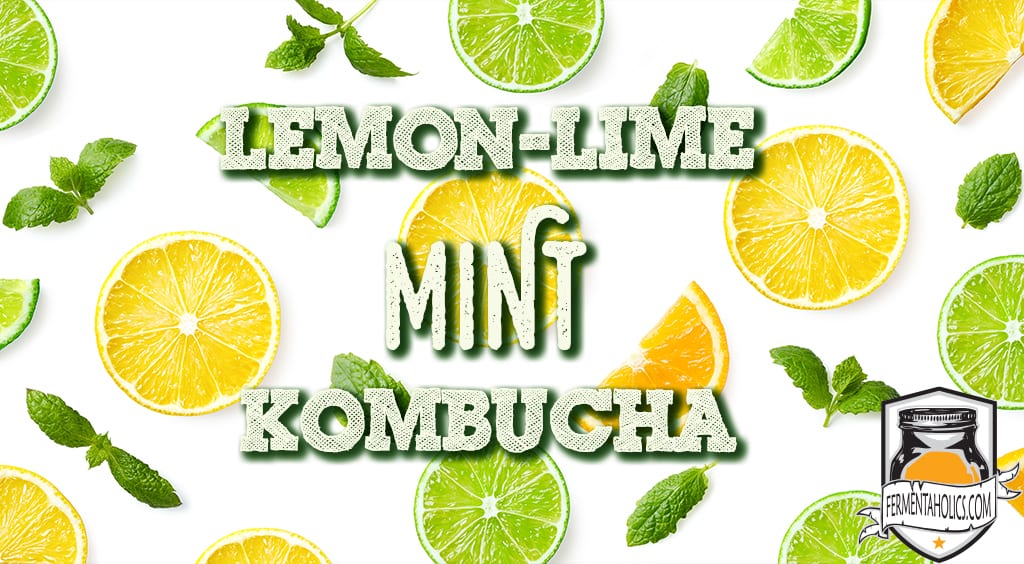 Simplicity wins again. We love when simple components come together to yield bold results. Our minds often persuade us to think we want more: more energy, more food, more money, more things. In reality, more doesn't mean better. More means more things to manage, thoughts to declutter, calories to burn. There's an art in simplification that is refreshingly beautiful. Allow this kombucha to be a practice in enjoying less.
We've found that letting the citrus rinds sit in any liquid for longer than a couple of hours creates a very bitter beverage. Since we're going to let the kombucha go through a secondary fermentation for about 2-10 days, it's best to use citrus juice rather than slices to avoid the bitterness. When serving this drink, add a fresh slice of lemon and lime to each glass and get the full effect.
For the mint, it's pretty straightforward. Break off a sprig, or a few big leaves, and drop it right in the bottles!
For each bottle, squeeze the juice from half a lemon and half a lime, which should yield approximately 1 tbsp of each. Add it right to a clean 16 fl oz bottle.
After you've added the citrus juice and mint, it's time to fill the bottles with kombucha. Fill each bottle up, but leave about 2″ of headspace. Cap the bottles tightly, label your bottles and place them in a warm location for 2-10 days for the secondary fermentation. When you're happy with the flavor, place the bottles in the refrigerator to halt the fermentation.