Green Grape Kombucha Recipe
Enjoy the subtle, mild, and familiar flavors of this Kombucha Recipe.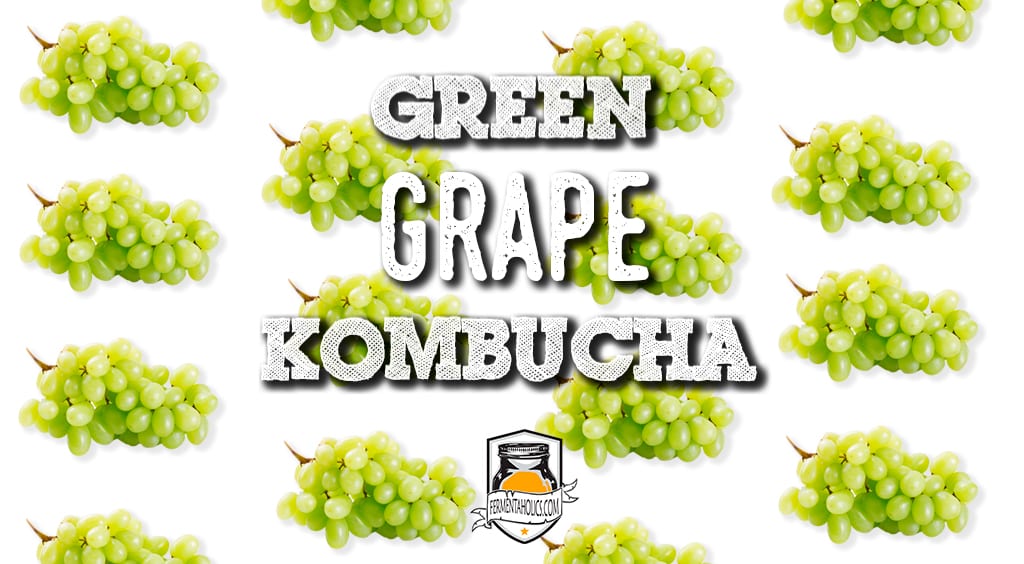 This recipe is simple and grape. I mean, great! :D If you are trying to convince someone to like kombucha or are trying to get your kids to drink kombucha, this is the recipe for you. The flavor is subtle, mild, and familiar. The color is will be slightly different than the kombucha you start with. I typically use a mix of green and black tea, which comes out slightly golden. The grapes add a haziness to the kombucha, cloudy enough to where it is no longer see-through, with a nice body to it. When you smell it, you get soft, fruity notes with hints of champagne but not overly pungent. The first taste doesn't overwhelm the taste buds. The thick body provides a silkiness that allows the flavors to linger pleasingly. The grapes somehow subtly and bluntly take over the flavor of the kombucha. You get a gentle and subtle flavor–but it tastes just like grapes. Anything sour goes well with kombucha, so using green grapes a perfect match. They aren't overly sour as to deter those who aren't into serious face puckering sourness but are enough to keep it interesting. Grapes are cheap, readily available, and are high in vitamin K.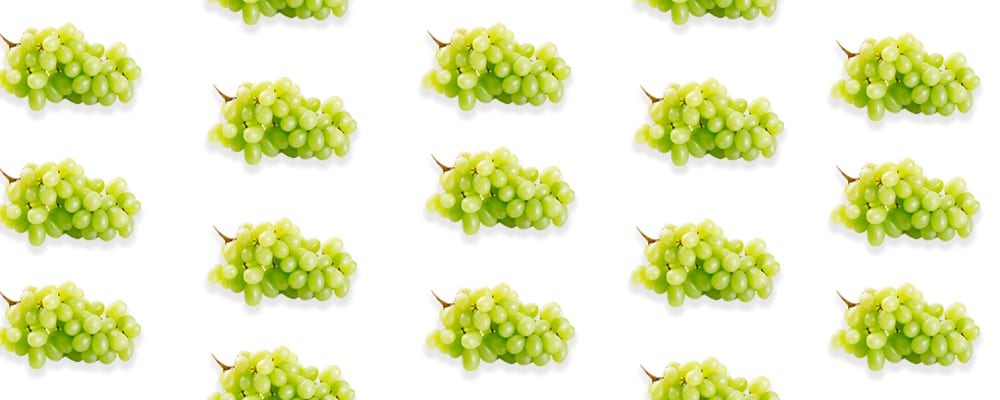 PRIMARY VS SECONDARY FERMENTATION
It's important to note that brewing homemade kombucha is almost always a two-step fermentation process. Brewing kombucha is only a one-step process for those who prefer an unflavored flat kombucha. Otherwise, the steps consist of a primary fermentation and secondary fermentation.
Primary Fermentation

: The primary fermentation is the first step of the kombucha brewing process. This is where your 

SCOBY

 transforms regular sweet tea into the tart and slightly sweet kombucha we love. At the end of this stage, you will have finished kombucha, but it will be flat and unflavored. Have you skipped this step? Then check out our guide on 

making kombucha at home

 or our guide on 

making jun kombucha at home

. Traditional kombucha is going to yield a bolder brew, while jun kombucha is milder and a bit more tart.

Secondary Fermentation

: The secondary fermentation is the step where you bottle, 

carbonate, and flavor

 your kombucha by the addition of sugar and flavors. This step is essentially adding a bit of sugar/flavor to each airtight bottle and letting it ferment a little longer, allowing the yeast to carbonate the beverage in an airtight environment naturally. How exactly does this happen? See our post on 

kombucha secondary fermentation

 here.
Since this recipe is for the secondary fermentation, to make this recipe, you'll need to have kombucha that has finished the primary fermentation and ready to bottle.