Margarita Kombucha Recipe
Where Every Sip is a Vacation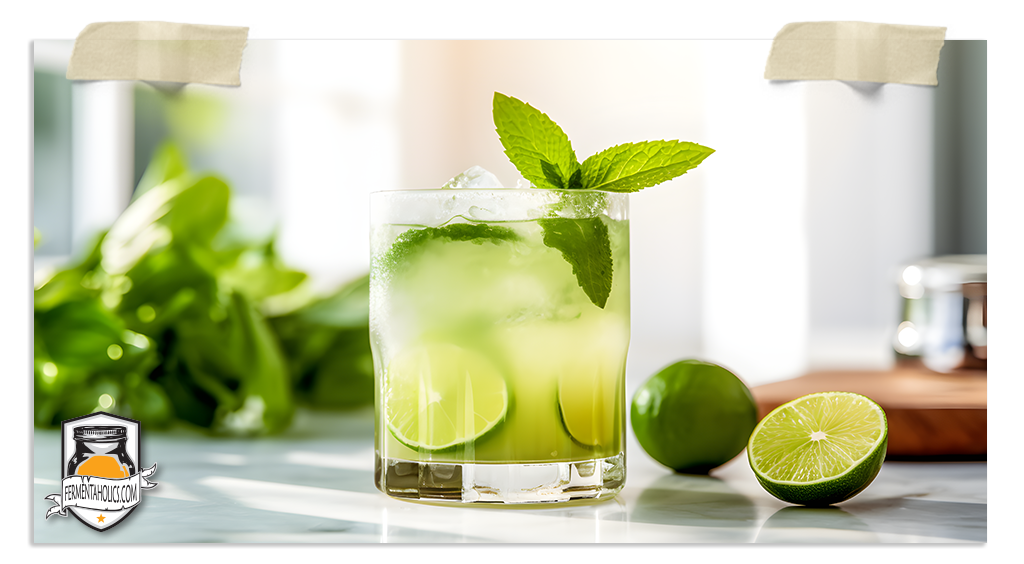 Cinco de Mayo is a day to say lame taco jokes, enjoy some delicious tacos, and drink margaritas! It's a holiday that Americans have adopted so that we can have an excuse to celebrate, and I'm okay with that (especially when it involves tacos and margaritas!).
I revel in the chance to make something a little healthier without compromising flavor. That's what these kombucha margaritas are all about!
If you whip up some quick fermented pico de gallo to go with it and you'll have a gut-healthy duo that you can feel good about! You could make a party around just having friends over to make fermented pico de gallo together! That's a party that I want to be a part of :).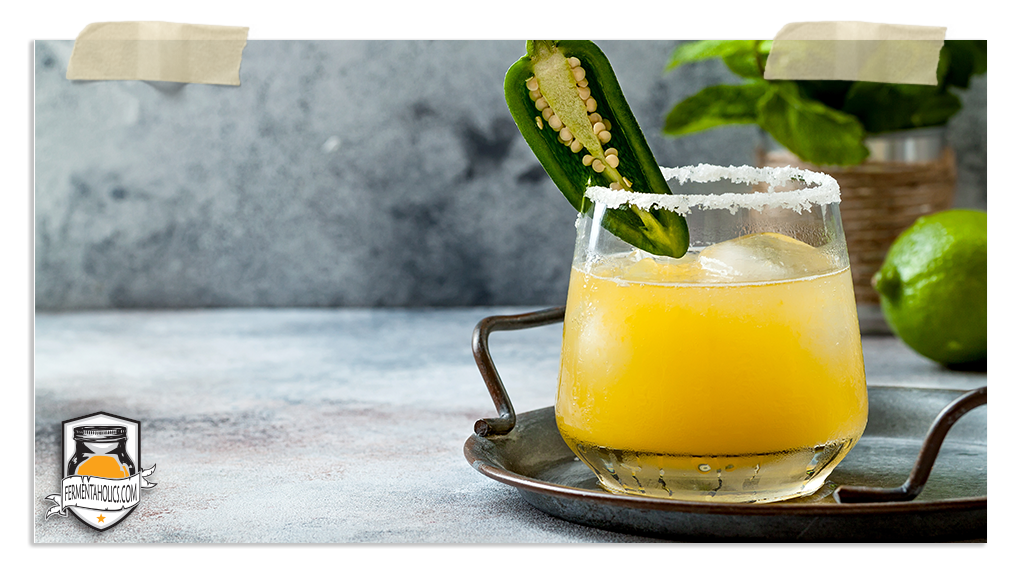 PRIMARY VS SECONDARY FERMENTATION
It's important to note that brewing homemade kombucha is almost always a two-step fermentation process. Brewing kombucha is only a one-step process for those who prefer an unflavored flat kombucha. Otherwise, the steps consist of a primary fermentation and secondary fermentation.
Primary Fermentation

: The primary fermentation is the first step of the kombucha brewing process. This is where your 

SCOBY

 transforms regular sweet tea into the tart and slightly sweet kombucha we love. At the end of this stage, you will have finished kombucha, but it will be flat and unflavored. Have you skipped this step? Then check out our guide on 

making kombucha at home

 or our guide on 

making jun kombucha at home

. Traditional kombucha is going to yield a bolder brew, while jun kombucha is milder and a bit more tart.

Secondary Fermentation

: The secondary fermentation is the step where you bottle, 

carbonate, and flavor

 your kombucha by the addition of sugar and flavors. This step is essentially adding a bit of sugar/flavor to each airtight bottle and letting it ferment a little longer, allowing the yeast to carbonate the beverage in an airtight environment naturally. How exactly does this happen? See our post on 

kombucha secondary fermentation

 here.
Since this recipe is for the secondary fermentation, to make this recipe, you'll need to have kombucha that has finished the primary fermentation and ready to bottle.