Pina Colada Water Kefir Recipe
A delicious tropical treat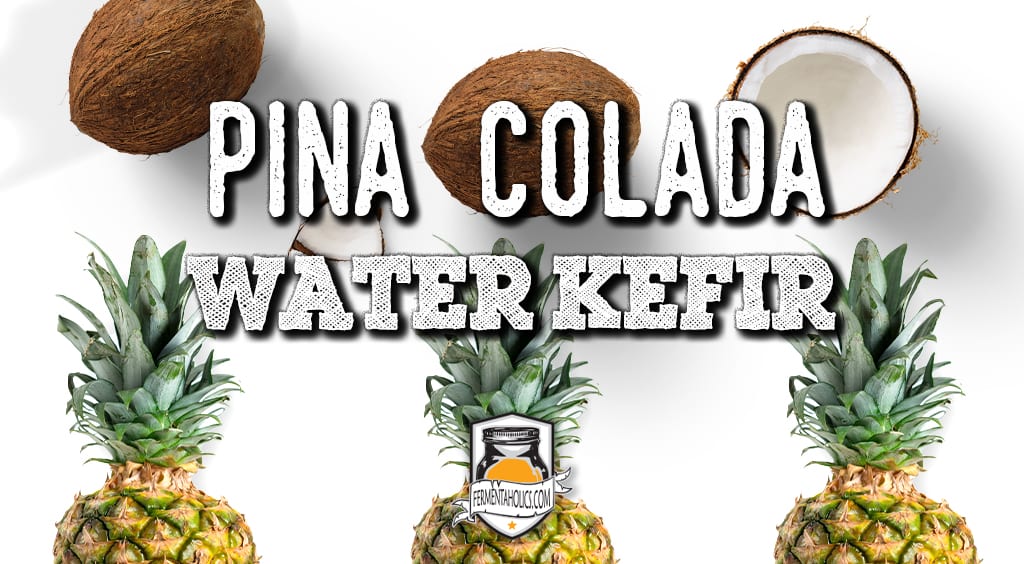 When it comes to classic, sweet, and delicious drinks, we all know Pina Coladas are amongst the favorites. Pina Coladas originated in San Juan, Puerto Rico in the 1950s. Shortly after its invention- the fruity cocktail became a staple to all vacation spots around the world.
What's not to love about the mixture of pineapple and coconuts? Tropical and sweet, both of their flavors unite with the bubbly, tangy taste of water kefir to produce a refreshing tropical flavor. Coconut water adds a sweet and nutty taste to the kefir and pineapple's bold tropical flavor harmonizes with the water kefirs tangy punch and lays a solid framework for the pina colada to shine in its unique sweet, juicy light.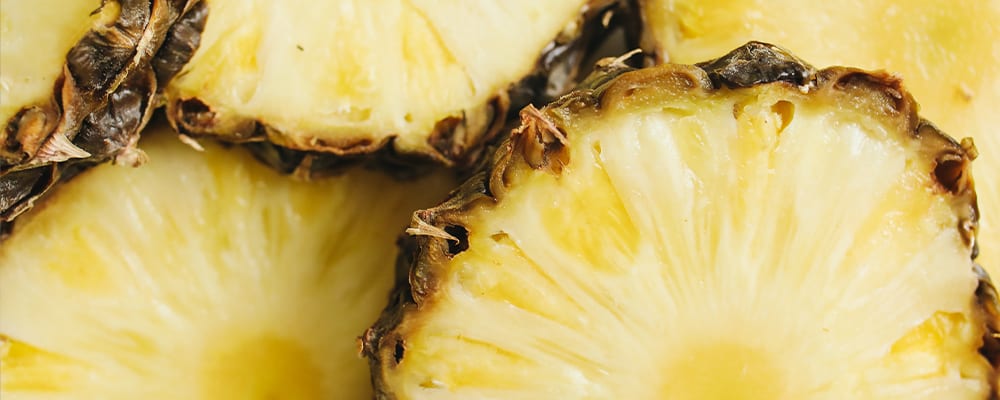 PRIMARY VS SECONDARY FERMENTATION
It's important to note that brewing homemade water kefir is almost always a two-step fermentation process. Brewing water kefir is only a one-step process for those who prefer unflavored and mostly flat water kefir. Otherwise, the steps consist of a primary fermentation and secondary fermentation.
Primary Fermentation: The primary fermentation is the first step of the water kefir brewing process. This is where your water kefir grains transform regular sugar water into the tart and slightly sweet water kefir we love. At the end of this stage, you will have finished water kefir, but it will be flat and, depending on the source of sugar used, unflavored.
Secondary Fermentation: The secondary fermentation is the step where you bottle, carbonate, and flavor your water kefir by the addition of sugar and flavors. This step is essentially adding a bit of sugar/flavor to each airtight bottle and letting it ferment a little longer, allowing the yeast to carbonate the beverage in an airtight environment naturally.
Since this recipe is for the secondary fermentation, to make this recipe, you will need to have water kefir that has finished the primary fermentation and is ready to bottle.

INGREDIENTS
Water Kefir: You need water kefir that has completed primary fermentation and is ready to bottle and flavor.
Pineapple: Tropical gold. Pineapples are sweet, sour, juicy, and packed full of nutrition. Known to help reduce inflammation and ease a sore throat. Feel free to use canned pineapple if you have it!
Frozen Coconut Chunks: Coconuts are known for their sweet, nutty, and vanilla flavor. 
Coconut Water: Has the taste of a freshly cracked coconut.
Coconut Flakes (Optional): This will be used for garnishing before serving.
SECONDARY FERMENTATION PREPARATION
This recipe makes one 16 fluid ounce bottle. Before beginning this recipe, you will want to:
Reserve your grains from your completed primary fermentation and set them aside.

You will use these grains as your starter for your next batch of water kefir.

With your water kefir grains

placed aside, you will have all the finished water kefir separated and ready to bottle. These bottles are the most popular as they are considered the

best bottles for water kefir

secondary fermentation

, but any other airtight bottles made for carbonation will work.