How to Make Water Kefir
Looking to make your own Water Kefir at home? Well, we have good news – it's easy and fun! You'll need a few basic ingredients and supplies, most of which you probably have hanging around your kitchen. Let's dive right in and show you how to make your own Water Kefir at home!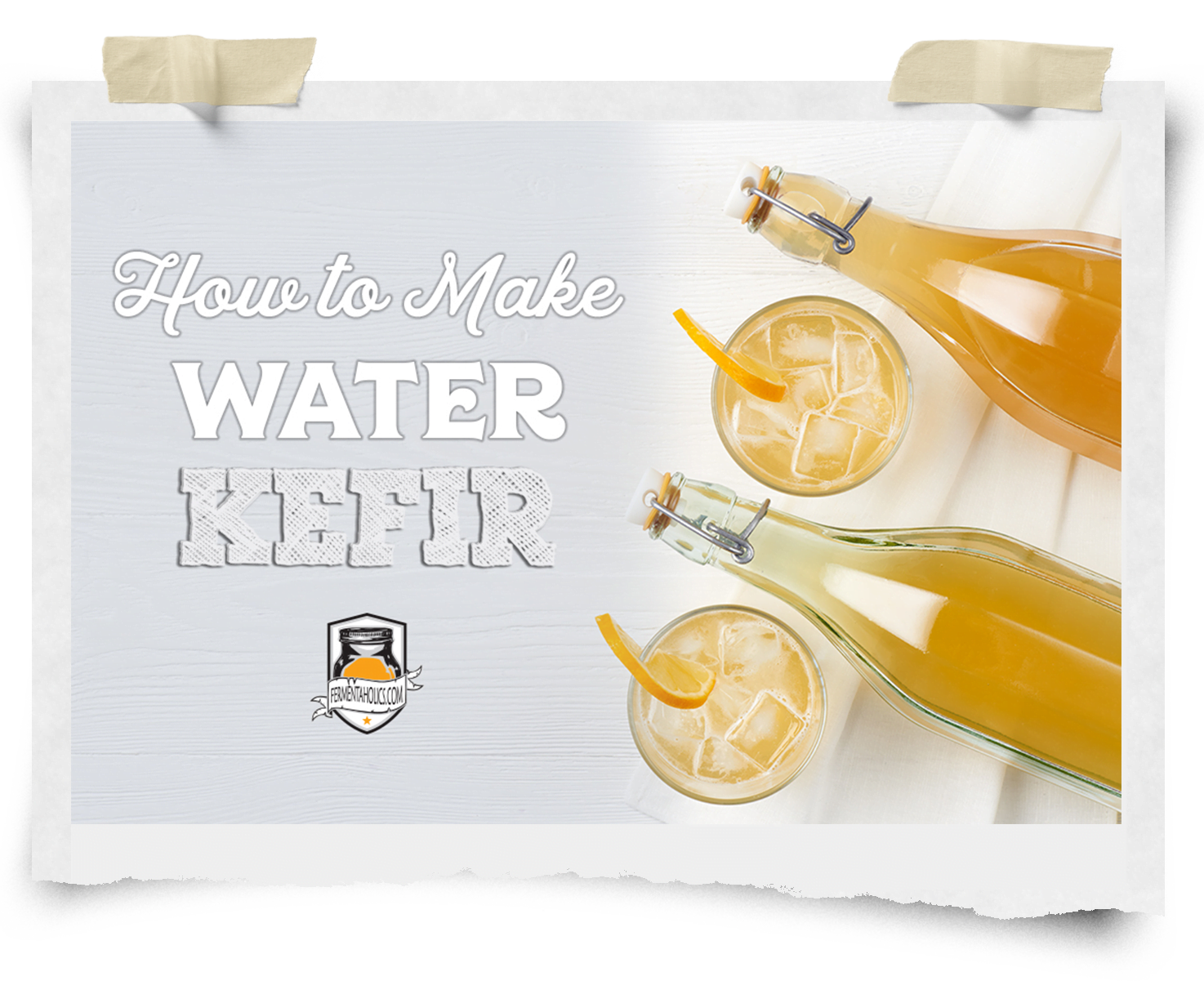 Have you Fallen in Love with the Refreshing Taste of Water Kefir?
The good news is that making water kefir at home is easy. It not only saves you money, but it puts you in total control of your batch, which unlocks the unlimited flavoring world, allowing you to customize your water kefir with your favorite flavors, fruits, spices, and herbs. If you have water and sugar at your house, then you can make water kefir!
In this article, we will go over exactly what you'll need and how to start making water kefir at home.
Water Kefir is the original soda – seriously, people have been brewing this delicious carbonated concoction for hundreds of years and most likely even more. Water Kefir is a natural, light, and refreshing carbonated drink made from water, sugar, and the water kefir grains. These "grains" are not actual grains, but a Symbiotic Culture of Bacteria and Yeast: a SCOBY just like in Kombucha! These little guys turn your sugar water into Water Kefir packed with nutritional probiotics and amazing flavor.
Water Kefir is a fermented drink boasting similar health benefits to other fermented food and beverages. According to the Harvard Health Blog, these benefits include better gut health and improved cardiovascular health. When brewed correctly and under the right conditions, Water Kefir can be brewed indefinitely using the same starter culture, just like a kombucha or sourdough starter. Water Kefir is much easier to make than yogurt, beer, or wine and typically only takes 48 hours for a complete brew. Just add the water, sugar, and water kefir grains to your brewing jar and watch your grains dance and float while nature takes its course and brews you a beautiful drink!
While store-bought kefir is great and there are many great choices on the shelves, regularly drinking kefir at $3-$5 per bottle can add up quickly.
The good news is that you can easily make your own probiotic water kefir that tastes as good as it makes you feel, for a fraction of the cost of store-bought!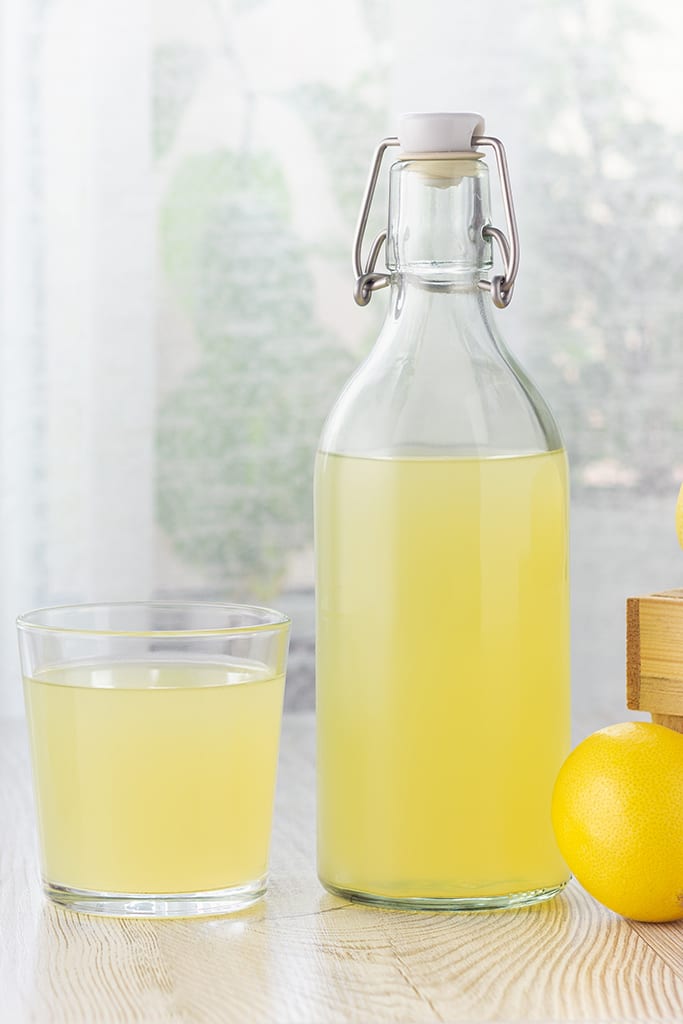 Is Making Water Kefir at Home Hard?
 No, not at all. Making Water Kefir is as easy as making sugar water – literally!

Water Kefir Making Basics
Brewing water kefir starts with the primary fermentation. This typically consists of fermenting sugar and water, creating a light, refreshing drink and a perfect base to infuse with your favorite flavor, but with very little carbonation. You can use other sugar sources for your primary fermentation, like fruit juice, to infuse flavor into your fermentation from the beginning. For those who prefer little to no carbonation, you can enjoy your water kefir after the primary fermentation is finished. If you'd like to add flavor and carbonation, you can do a secondary fermentation. The primary fermentation is when you make water kefir, and the secondary fermentation is when you take the water kefir, bottle it, and add flavor plus carbonation.
Primary Fermentation

: The primary fermentation is the first step of the water kefir brewing process. This is where your water kefir grains, or SCOBY, transform regular sugar water into the refreshing water kefir we love. At the end of this stage, you will have water kefir, but it will be unflavored and flat.

Secondary Fermentation

: This is the step where you bottle your water kefir. In addition, this is where you 

carbonate and/or flavor

 your water kefir by adding sugar and flavors. This step essentially adds a bit of sugar/flavor to each airtight bottle and lets it ferment a little longer. This second fermentation allows the yeast to naturally carbonate the beverage in an airtight environment.
What do you Need to Make Water Kefir?
To start brewing water kefir, you'll need a few supplies:
Supplies Needed:
Glass Jar

: Glass or lead-free porcelain are popular options for making water kefir. Choose anything non-porous and non-reactive. Mason jars work great.

Water Kefir Starter Grains | SCOBY

(Symbiotic Culture of Bacteria and Yeast):

The SCOBY is the group of living microbes responsible for transforming sugar water into water kefir. They reside in previously brewed water kefir as well as in the cellulose known as the "grains."

Organic Sugar

: Without sugar, there wouldn't be any fermentation taking place. The yeast eats sugar, breaking it down into carbon dioxide and alcohol, which then gets broken down by the bacteria into healthy organic acids, enzymes, and vitamins. Since you're saving so much money making your

water kefir

, I recommend purchasing organic ingredients.

Filtered Water

: As the most abundant ingredient in

water kefir

, you want to make sure that the water you use is high quality. Tap water contains chlorine and chloramines that inhibit microbe growth (not good for fermentation). Most cheap, carbon water filters will remove chlorine and chloramines so those will suffice. But as a fallback, spring water is always a favorite of your

water kefir grains.
5. Temperature Strip: Attach an adhesive temperature strip to the side of your brewing vessel. These temperature strips allow you to monitor the temperature of your water kefir brew, so you know if your batch is being kept at the proper temperature.
Fermentaholics
  How to Make Chamomile Tea? Chamomile Tea: Brewed Tranquility in Every Sip A Beginner's Guide on How to Make Chamomile Tea Are you a tea lover looking to explore [...]
Clarissa Arce
The A to Z of Kombucha Making: A Glossary of Key Terms Master the Lingo and Art of Kombucha Brewing with Our Kombucha Making Glossary of Terms and Definitions. [...]
Fermentaholics
Pu-erh Tea Pu-erh tea is a type of fermented tea that originates from Yunnan Province in China. It is made from the leaves of the Camellia Sinensis plant and is known for [...]