Fermented Carrots with Turmeric Recipe
Apply this recipe to any veggies in your fridge.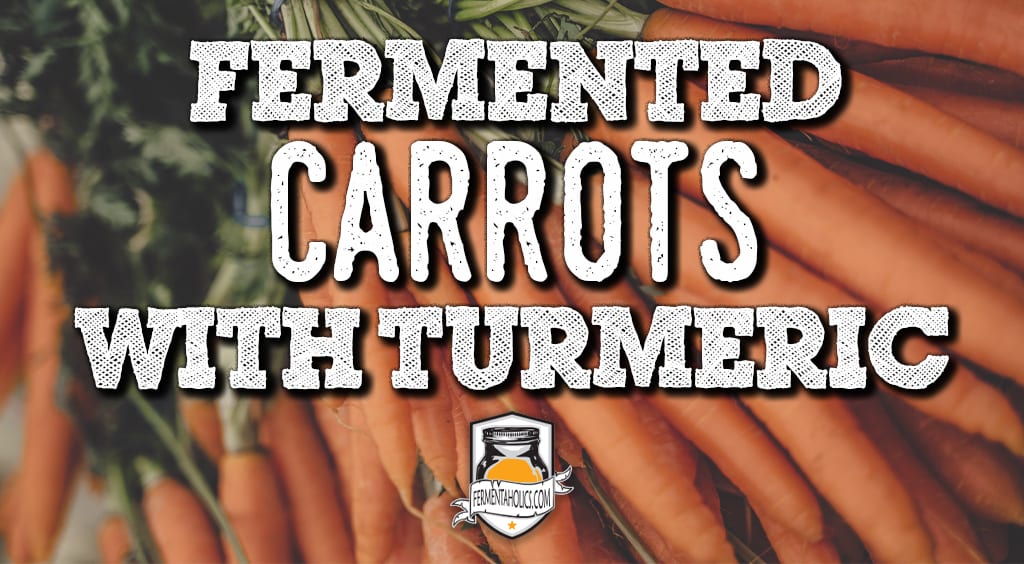 This recipe is great for the big bag of carrots in your fridge that you don't want to go bad, but you don't know what to do with. Rather than letting them end up in your compost bin, whip up some brine and preserve them! This recipe is super quick and can be applied to pretty much any extra veggies you have in your fridge that need to be used up.
I like to sneak turmeric whenever I can, as it's said to be an anti-inflammatory and a powerful antioxidant. It helps, though, when whatever your adding turmeric to is already bright orange in color, so it doesn't seem so out of place.
The healthy properties of turmeric are better absorbed by the body when black pepper is consumed alongside it. It's one of those cool relationships that exist in the magical world of food.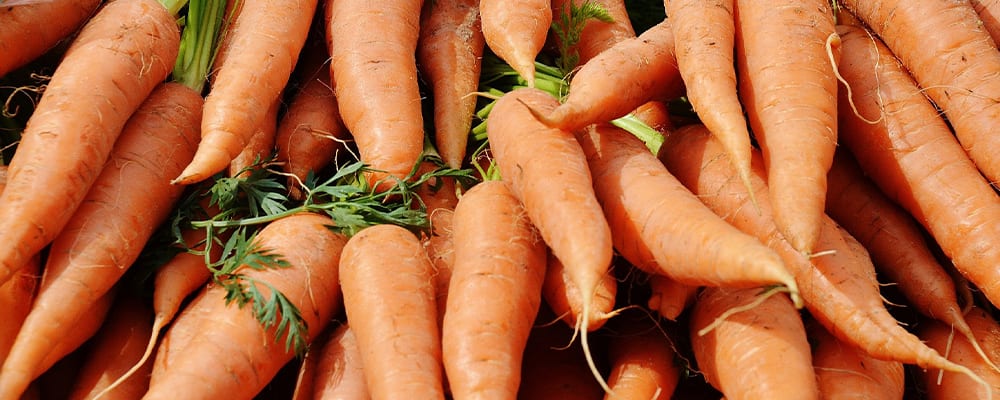 By fermenting the carrots and turmeric, you are preserving them by providing an environment where "spoiler" bacteria can't survive. You're also cultivating lactic acid bacteria, which increase nutrient density. The lactic acid bacteria digest carbohydrates and produce vitamins and enzymes as a byproduct.
While this is really cool stuff, this pot of gold TASTES delicious, too. It's got a nice crunchy texture that makes it a great condiment.
Since carrots don't hold a ton of water as cabbage does, you'll need to assist it by making a brine.
A good brine ratio is 1/2 cup salt to one-gallon water. This can be adjusted to whatever size you want, but I usually just make a full gallon of brine and see what I can ferment in my fridge–try it and get creative!
INGREDIENTS
Carrots: You will need about four large carrots
Fresh Turmeric: Most of the flavor will come from turmeric.
Black Pepper: For each bottle, use 2 tbsp of lemon juice, then some to cut up for garnish (optional). Fresh lemon juice is tart and bright. It's a great addition to any water kefir recipe but also plays well with other citrus fruits.
Garlic:Garlic helps form the paste, the raw garlic sharpness mellows out during the fermentation. If you must, powdered garlic is better than nothing.
Scallions: Scallions add a vivid pop of color and a fresh, mild onion flavor
Brine: This is what your veggies will ferment in.
A Follower: This could be a cabbage or lettuce leaf, a piece of wax paper, anything that will lay across the top of the contents and act as a barrier.