Blueberry Hibiscus Kombucha
This recipe makes an eye-catching kombucha with a refreshing burst of fruity tartness.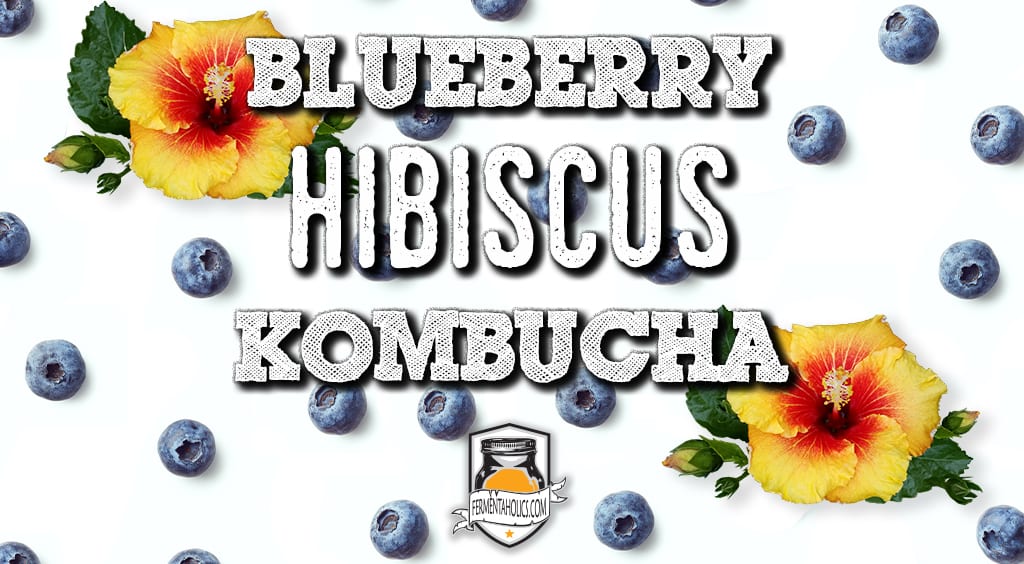 There's a saying among chefs, "We eat with our eyes first," implying that presentation affects the taste of our food. This idea applies to both food and beverages. Making kombucha "pretty" allows you to enjoy your kombucha before you even taste it. This recipe teaches you an easy way to use hibiscus to achieve a stunning magenta kombucha. One of my favorite ways to enjoy kombucha, which tips a hat to this idea, is to create a little "mocktail." It's a healthy way to treat yourself while you're preparing dinner or as you wind down your night with a book. This can be as simple as choosing your favorite glass, adding ice, and pouring kombucha over it. If I'm feeling fancy, I'll garnish with some citrus, fresh herbs, or a salted rim.
When using dried hibiscus, the best way to extract the flavor is by making a concentrated tea. The high concentration allows the kombucha to dilute the tea instead of water to get a richer flavor. Aim to use half the amount of water as a regular cup of tea. Typically, you would use 1 tsp of hibiscus per 8 fl oz of water, so cut that down to 4 fl oz, or half of a cup. Heat the water gently up to a boil and then remove from heat because with only 4 fl oz, you don't want to lose any more liquid than the flowers will absorb. Allow the hibiscus to steep for a minimum of ten minutes, then strain.
I love keeping blueberries in the freezer, so I always have something on hand to flavor kombucha. I'll grab a handful (if you like to measure ¼ cup) of blueberries and throw them in the blender with enough kombucha from my jar to create a puree. This step to puree isn't essential. If you prefer to, you can add the blueberries whole, right into the bottle. I enjoy pureeing to get the extra fiber, and then I don't have to worry about straining it when I go to drink it.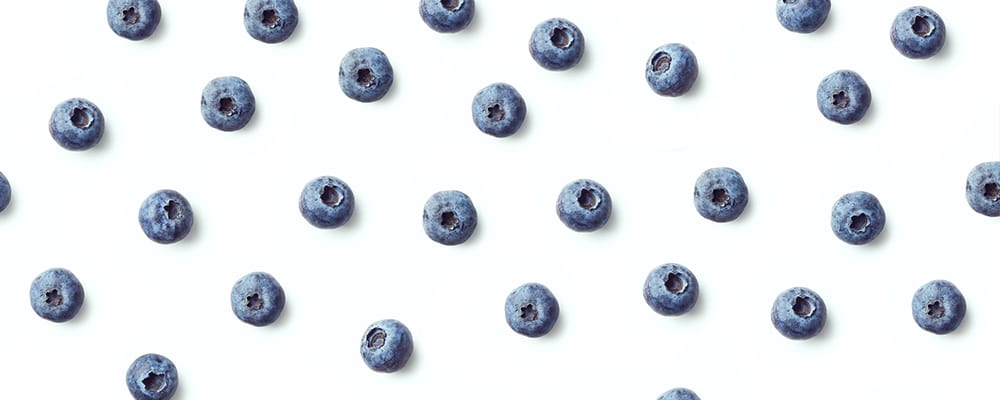 PRIMARY VS SECONDARY FERMENTATION
It's important to note that brewing homemade kombucha is almost always a two-step fermentation process. Brewing kombucha is only a one-step process for those who prefer an unflavored flat kombucha. Otherwise, the steps consist of a primary fermentation and secondary fermentation.
Primary Fermentation

: The primary fermentation is the first step of the kombucha brewing process. This is where your 

SCOBY

 transforms regular sweet tea into the tart and slightly sweet kombucha we love. At the end of this stage, you will have finished kombucha, but it will be flat and unflavored. Have you skipped this step? Then check out our guide on 

making kombucha at home

 or our guide on 

making jun kombucha at home

. Traditional kombucha is going to yield a bolder brew, while jun kombucha is milder and a bit more tart.

Secondary Fermentation

: The secondary fermentation is the step where you bottle, 

carbonate, and flavor

 your kombucha by the addition of sugar and flavors. This step is essentially adding a bit of sugar/flavor to each airtight bottle and letting it ferment a little longer, allowing the yeast to carbonate the beverage in an airtight environment naturally. How exactly does this happen? See our post on 

kombucha secondary fermentation

 here.
Since this recipe is for the secondary fermentation, to make this recipe, you'll need to have kombucha that has finished the primary fermentation and ready to bottle.