Prebiotics are a type of dietary fiber that provide many benefits to the body, including improved digestion and gut health. Prebiotics are an important part of a healthy diet, as they help the body absorb nutrients and support the growth of beneficial bacteria in the gut. In this post, we will explore prebiotics, their benefits, and how they can be incorporated into your daily diet.
What are Prebiotic Foods?
Prebiotics are special plant fibers that help promote gut health by supporting the growth of healthy bacteria in the gut. They are found in fiber-rich plant foods, including fruits, vegetables, whole grains, nuts, and legumes. These generally plant-based foods contain a special kind of fiber called nondigestible fermentable carbohydrates. Eating prebiotic-rich foods can help keep your digestive system working properly. Kimchi, fermented foods, and other probiotic foods are rich sources of prebiotics. Studies have shown that eating these kinds of foods can improve digestion, support overall gut health, and even boost your immune system.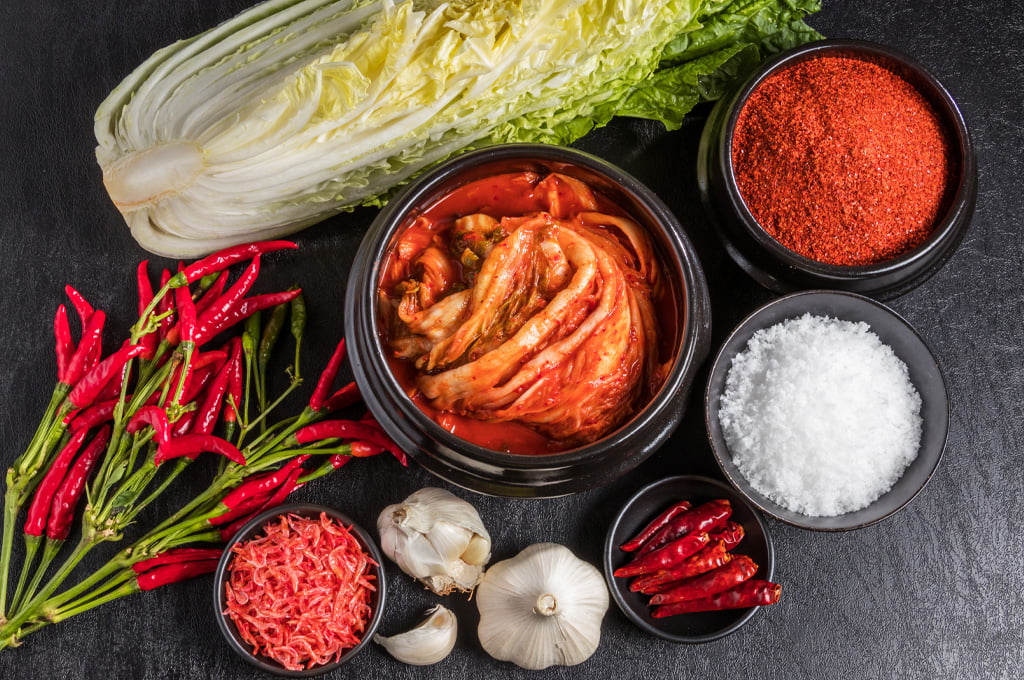 How can I get Prebiotics into my diet?
Incorporating or boosting prebiotics into your diet is as simple as upping your daily intake of fruits, vegetables, whole grains, nuts, and legumes, which coincide with an overall healthy diet. Adding fermented foods and drinks to your diet is the next step. The good news is making probiotic-rich food and drink is easy, and we have all the recipes and resources to get you going.