Ginger Mojito Kombucha Recipe
While this recipe is a go-to year-round, it's hard to find a better choice on a hot day.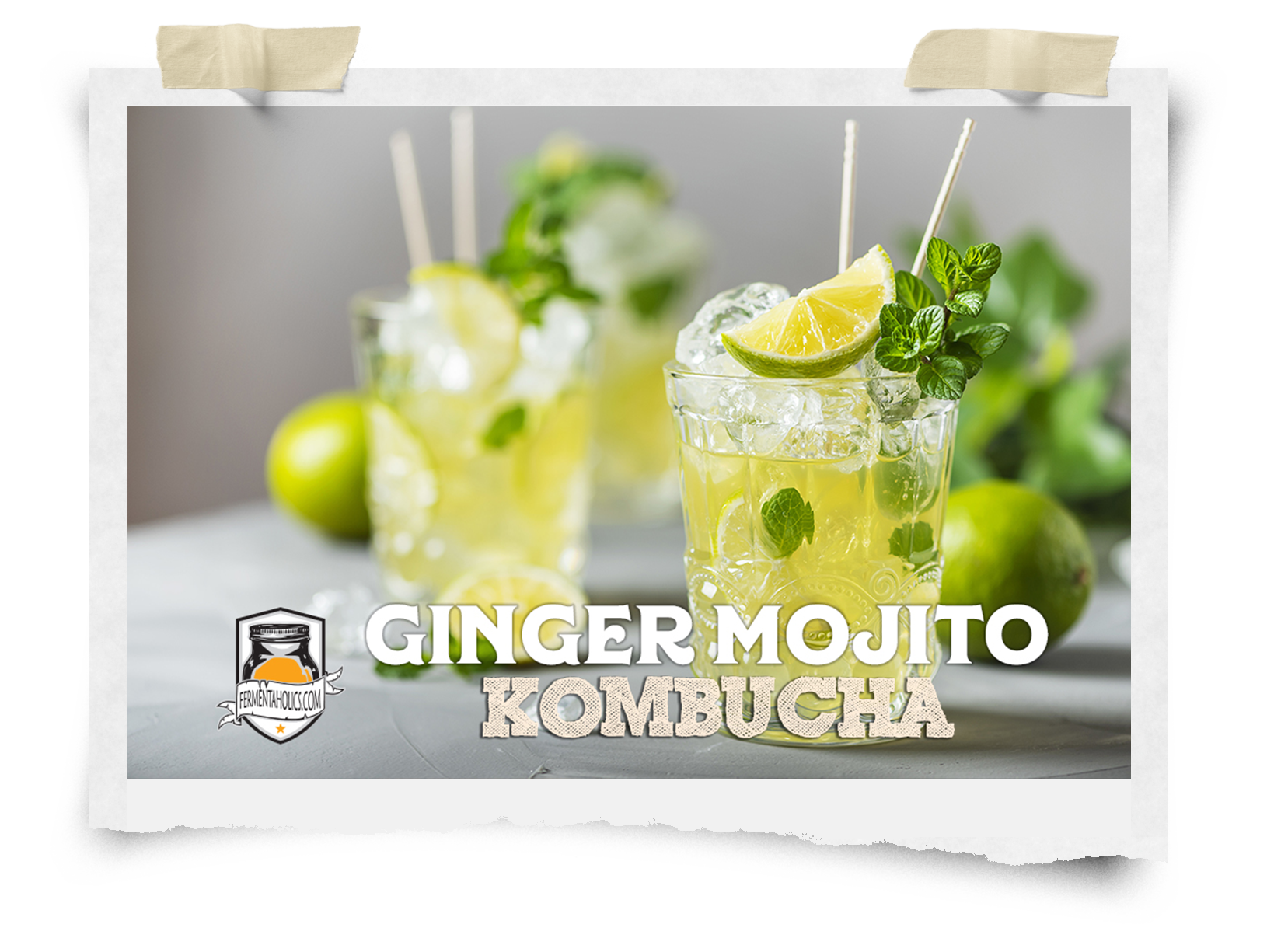 Welp, it's hot here in Florida again, and probably for the rest of the year. One great thing about it being hot out: Icy cold refreshments. Bye-bye winter, nice knowing you. This ginger mojito kombucha is definitely exciting. On a hot day, this has to be one of the most refreshing ways to cool yourself down. This recipe takes advantage of my FAVORITE kombucha flavoring secret: candied ginger. A lot of brewers struggle to get ginger to work for them in the flavoring process. Some find they get a weird astringent musky sort of off-flavor that just doesn't live up to their expectations. Enter candied ginger, so simple, and yields such great results.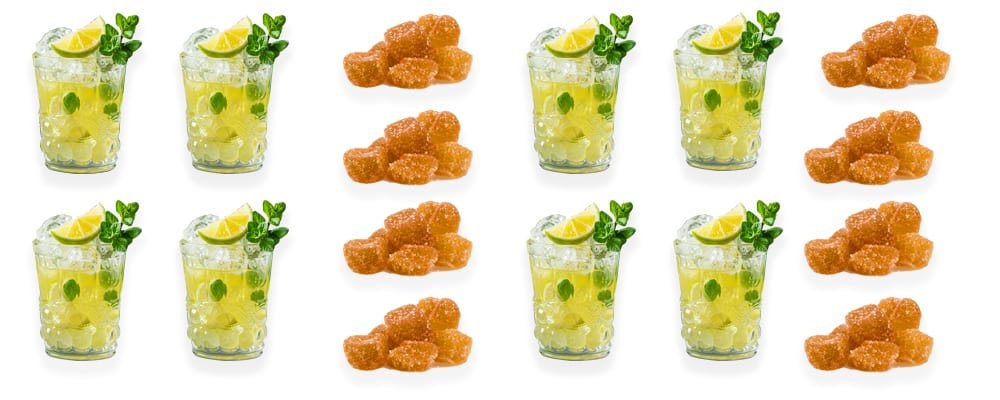 PRIMARY VS SECONDARY FERMENTATION
It's important to note that brewing homemade kombucha is almost always a two-step fermentation process. Brewing kombucha is only a one-step process for those who prefer an unflavored flat kombucha. Otherwise, the steps consist of a primary fermentation and secondary fermentation.
Primary Fermentation

: The primary fermentation is the first step of the kombucha brewing process. This is where your 

SCOBY

 transforms regular sweet tea into the tart and slightly sweet kombucha we love. At the end of this stage, you will have finished kombucha, but it will be flat and unflavored. Have you skipped this step? Then check out our guide on 

making kombucha at home

 or our guide on 

making jun kombucha at home

. Traditional kombucha is going to yield a bolder brew, while jun kombucha is milder and a bit more tart.

Secondary Fermentation

: The secondary fermentation is the step where you bottle, 

carbonate, and flavor

 your kombucha by the addition of sugar and flavors. This step is essentially adding a bit of sugar/flavor to each airtight bottle and letting it ferment a little longer, allowing the yeast to carbonate the beverage in an airtight environment naturally. How exactly does this happen? See our post on 

kombucha secondary fermentation

 here.
Since this recipe is for secondary fermentation, to make this recipe, you'll need to have kombucha that has finished the primary fermentation and ready to bottle.