How To Rehydrate Water Kefir Grains
This is the Whether you've just purchased our dehydrated water kefir grains or you're rehydrating from your own dehydrated batch, let us walk you through this quick and simple process.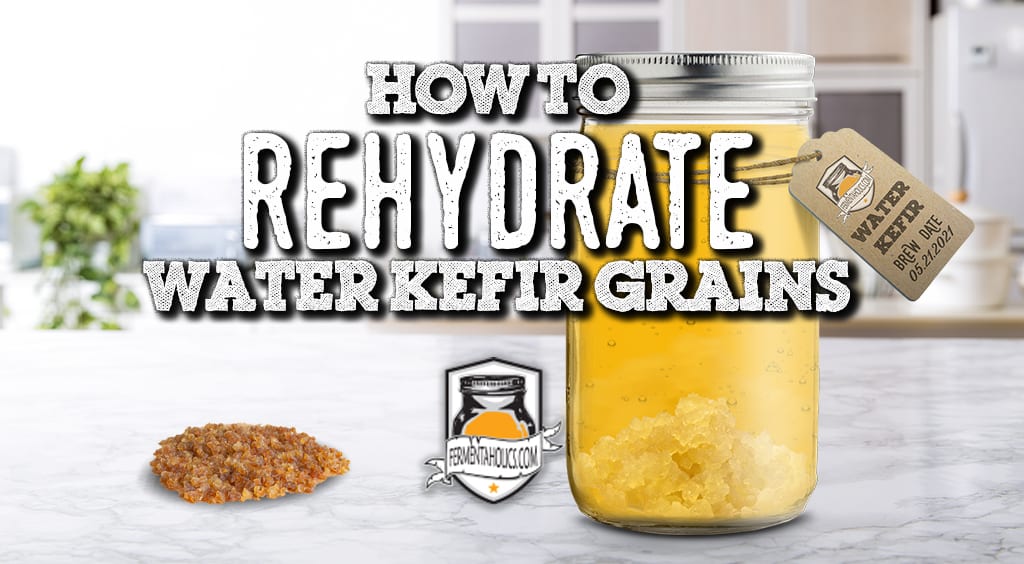 If you've ever tasted water kefir, you've most likely fallen in love with the tart, sweet, and effervescent drink that is growing in popularity each day. Commonly referred to as the "original soda," water kefir is fermented sugar water known for its characteristic "grains," also referred to as bulgaros de agua or tibicos. These grains are a cellulose byproduct of the water kefir fermentation process and contain the SCOBY or symbiotic culture of bacteria and yeast. The growth in popularity is not only due to the taste of the final beverage, but also its health benefits for better gut health due to the live microbes that thrive in fermented foods, as noted by Harvard. And more and more people are learning every day one exciting fact – water kefir is actually very easy to make. In this post, we'll walk you through making water kefir using your Dehydrated Water Kefir Grains.
Dehydrated water kefir grains are fresh water kefir grains that have gone through a dehydration process, most effectively done using a dehydrator. The dehydration process we use ensures microbial preservation as the grains dehydrate, so rehydrating, sometimes referred to as activating, your grains and water kefir culture is a simple and seamless process. After rehydrating your grains, you'll be able to make delicious batches of water kefir and flavor them with all your favorite fruits, herbs, and spices. Before we rehydrate our grains, let's review what these processes entail.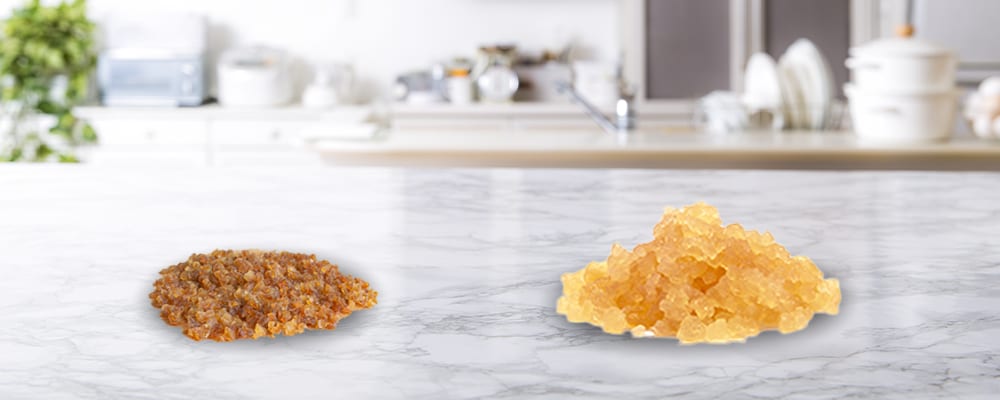 MAKING WATER KEFIR: PRIMARY FERMENTATION VS SECONDARY FERMENTATION
It's important to note that once you have rehydrated your water kefir grains, brewing homemade water kefir is almost always a two-step fermentation process. Brewing water kefir is only a one-step process for those who prefer unflavored and mostly flat water kefir. Otherwise, the steps consist of primary fermentation and secondary fermentation.
Primary Fermentation: Primary fermentation is the first step of the water kefir brewing process. This is where your water kefir grains transform regular sugar water into the tart and slightly sweet water kefir we love. At the end of this stage, you will have finished water kefir, but it will be flat and, depending on the source of sugar used, unflavored.
Secondary Fermentation: Secondary fermentation is the step where you bottle, carbonate, and flavor your water kefir by the addition of sugar and flavors. This step is essentially adding a bit of sugar/flavor to each airtight bottle and letting it ferment a little longer, allowing the yeast to carbonate the beverage in an airtight environment naturally.