Rose Hip Lavender Kombucha
When you pop the cap to this kombucha, a little speaker inside begins blaring Shakira. You take one sip and involuntarily start dancing in the kitchen. Seriously, try it.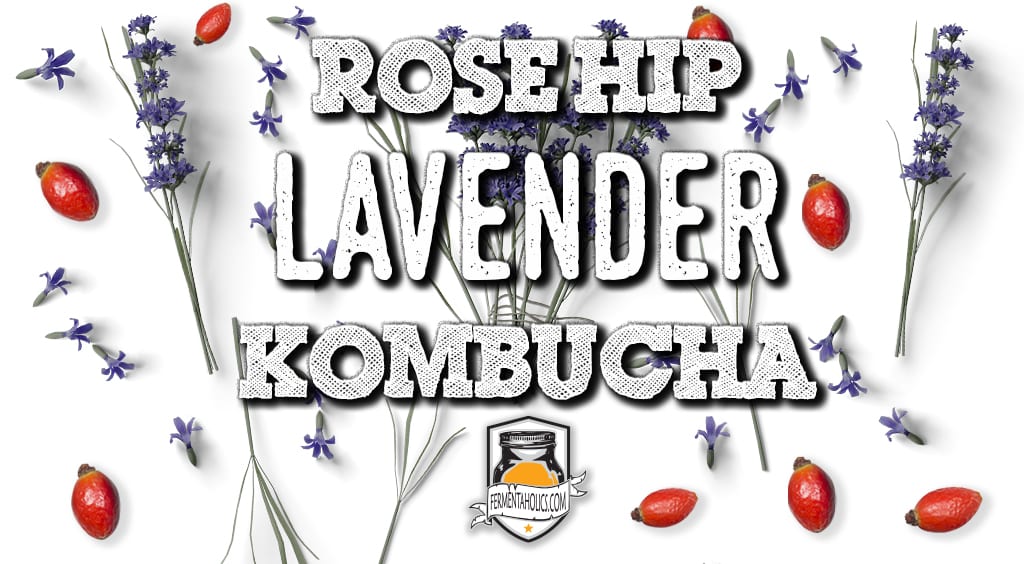 Rosehips don't lie, and they never disappoint. Naturally astringent, they are a beautiful, tart, refreshing addition to any cup of tea, and this includes kombucha tea.
The rosehips are the fruit of the rose plant. They bear the seeds and can be eaten raw but are more commonly found dried and used for teas, jams, and rosehip soup.
The flavor that rose hips bring is beautifully subtle. It's a delicate combo of fruity and earthy that tastes undoubtedly luxurious. Rose hips contain a high concentration of vitamin C, so they pull their weight as part of team health, too! Vitamin C helps you absorb iron from other foods that you eat, so adding this kombucha to a green smoothie with spinach would be a great way to capitalize on nutrient intake. Drinking it by itself is glorious, too. This time, I added some dried lavender to go along with the rose hips to emphasize the soft floral characteristics. If you wanted something a little stronger, you could add dried hibiscus or orange peels, honey, or lemon juice.
I encourage you to play around and see what works for you and what doesn't! I know I love the combo of rose hips and lavender. Give it a try!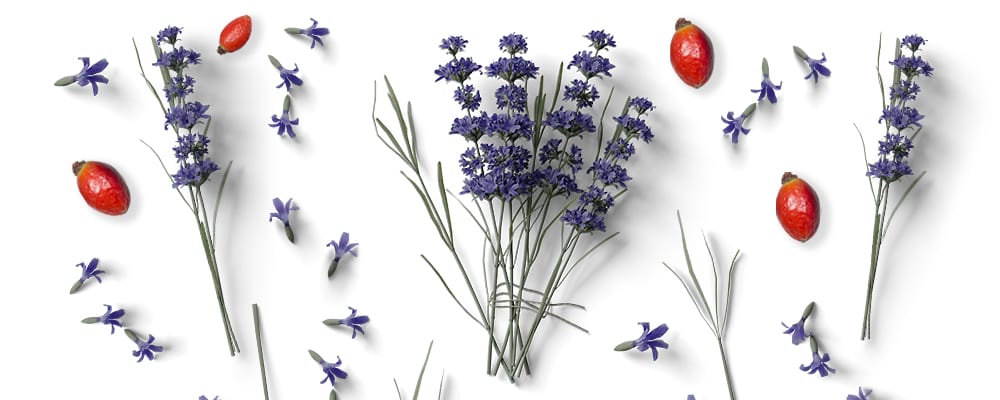 PRIMARY VS SECONDARY FERMENTATION
It's important to note that brewing homemade kombucha is almost always a two-step fermentation process. Brewing kombucha is only a one-step process for those who prefer an unflavored flat kombucha. Otherwise, the steps consist of a primary fermentation and secondary fermentation.
Primary Fermentation

: The primary fermentation is the first step of the kombucha brewing process. This is where your 

SCOBY

 transforms regular sweet tea into the tart and slightly sweet kombucha we love. At the end of this stage, you will have finished kombucha, but it will be flat and unflavored. Have you skipped this step? Then check out our guide on 

making kombucha at home

 or our guide on 

making jun kombucha at home

. Traditional kombucha is going to yield a bolder brew, while jun kombucha is milder and a bit more tart.

Secondary Fermentation

: The secondary fermentation is the step where you bottle, 

carbonate, and flavor

 your kombucha by the addition of sugar and flavors. This step is essentially adding a bit of sugar/flavor to each airtight bottle and letting it ferment a little longer, allowing the yeast to carbonate the beverage in an airtight environment naturally. How exactly does this happen? See our post on 

kombucha secondary fermentation

 here.
Since this recipe is for the secondary fermentation, to make this recipe, you'll need to have kombucha that has finished the primary fermentation and ready to bottle.
INGREDIENTS
Kombucha: You need kombucha that has completed primary fermentation and is ready to bottle and flavor.
Rosehips: Rosehips 

are the fruit of the rose plant. They bear the seeds and can be eaten raw but are more commonly found dried and used for teas, jams, and rosehip soup.

 

 

Dried 

Lavender

 Flowers

:

 Calming, grounding lavender is one of nature's best treats. It is versatile in its application

, but in them all, lavender's superpower is its ability to offer serenity. Adding it to your kombucha is no exception.

 
SECONDARY FERMENTATION PREPARATION
This recipe makes one 16 fluid ounce bottle. For a 1-gallon batch, make 7 16 ounce bottles of kombucha or times the ingredients by 7. Before beginning this recipe, you will want to:
Reserve 12 – 16 fluid ounces of kombucha and your pellicle from your completed primary fermentation and set aside. It's best to pour from the top of the brew jar as the bottom will have a much higher yeast concentration. 

You will use this as your starter for your next gallon batch of kombucha.

With your 

kombucha starter tea and SCOBY

 placed aside, you will now have enough kombucha left to make seven 16 oz bottles. These bottles are the most popular as they are considered 

the best bottles for kombucha secondary fermentation

, but any other airtight bottles made for carbonation will work.