What We're Brewing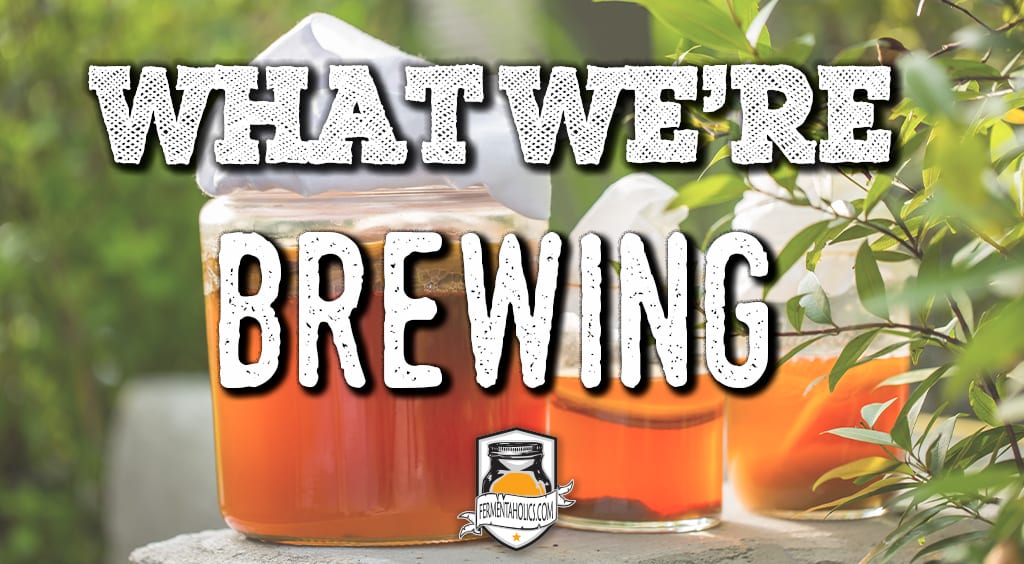 We have a kegerator in the Fermentaholics warehouse that always has kombucha on draft. When the keg starts getting low, we all get together and brainstorm different flavor ideas. It has been so much fun to create fun flavors with my crew! Turns out that it is a great bonding experience with them too. I love it when someone new comes in and I hear one of the employees offering them some kombucha! (sometimes even the delivery drivers) Makes my heart happy.
I'm going to start sharing with you guys what we're drinking over here! It's what fuels us while we are lovingly working to propagate each and every culture. Right now in Florida the mangoes are thriving. One of the guys brought in a bag full of mangoes and you know what that means!! Mango kombucha, Oh Yeah. Most of us here love everything spicy so we decided to throw in some habaneros for a welcomed kick.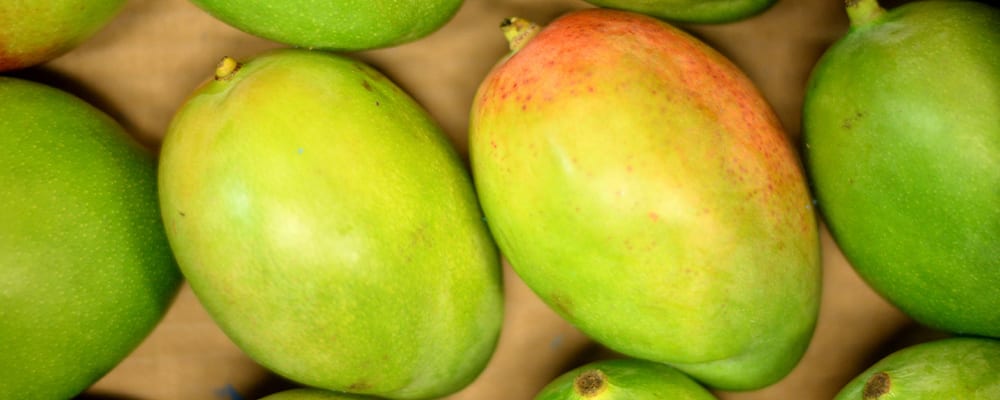 PRIMARY VS SECONDARY FERMENTATION
It's important to note that brewing homemade water kefir is almost always a two-step fermentation process. Brewing water kefir is only a one-step process for those who prefer unflavored and mostly flat water kefir. Otherwise, the steps consist of a primary fermentation and secondary fermentation.
Primary Fermentation: The primary fermentation is the first step of the water kefir brewing process. This is where your water kefir grains transform regular sugar water into the tart and slightly sweet water kefir we love. At the end of this stage, you will have finished water kefir, but it will be flat and, depending on the source of sugar used, unflavored.
Secondary Fermentation: The secondary fermentation is the step where you bottle, carbonate, and flavor your water kefir by the addition of sugar and flavors. This step is essentially adding a bit of sugar/flavor to each airtight bottle and letting it ferment a little longer, allowing the yeast to carbonate the beverage in an airtight environment naturally.
Since this recipe is for the secondary fermentation, to make this recipe, you will need to have water kefir that has finished the primary fermentation and is ready to bottle.

INGREDIENTS
Kombucha:  You need kombucha that has completed primary fermentation and is ready to bottle and flavor.
Mangoes:

When looking for this ingredient at the grocery store, make sure to pick a green to orange mango that is soft to touch. This step will result in the most uplifting infusions in your brew!

Habaneros: Adds a spicy kick.
SECONDARY FERMENTATION PREPARATION
We used this recipe for a 5 gallon keg. Before beginning this recipe, you will want to:
Reserve 5 gallons your brewed kombucha and your pellicle from your completed primary fermentation and set aside. It's best to pour from the top of the brew jar as the bottom will have a much higher yeast concentration. You will use this as your starter for your next gallon batch of kombucha.
So here's what we thought of the mango habanero kombucha!
Despite leaving the seeds in the habanero, the spiciness is very approachable. We wanted everyone to be able to drink it so I'm glad it didn't get overly spicy for that reason. The spiciness is definitely there but the mango plays an integral role in smoothing it over–it's a very cool flavor experience.
After the carbonation kicked in, the mango flavor really popped and it pairs so well with the habanero. Makes you want more! I would definitely recommend this recipe to anyone who like a hint of spice!
File Edit View Insert Format Tools Table Paragraph